In Focus: The Chicago Freedom Movement and the Fight for Fair Housing
March 4 – June 20, 2021
For related interviews, press segments, activities, and more visit our Museum From Home page.
Before visiting review our COVID protocol and purchase tickets in advance. Now available: a free audio tour with first-person accounts of Chicago's housing history.
As highlighted by WTTW, NBC5, The Chicago Tribune, and others (see bottom of webpage for full press), this exhibition reflects on historical and contemporary responses to fair housing in the Chicagoland area, beginning with the crucial Chicago Freedom Movement. The 1965-67 Movement led by Dr. Martin Luther King Jr., James Bevel, and Al Raby fought against systemic racism and segregation of the Chicagoland area, and inspired the Fair Housing Act of 1968. "In Focus" seeks to provide an understanding and context for this national issue that had roots in the Chicagoland area through a variety of photographic works.
The exhibition features 40 historic photos by activist Bernard Kleina (Wheaton, IL), who captured rare color photographs of Dr. Martin Luther King, Jr., Chicago civil rights leadership, and organized public marches. Following the Chicago Freedom Movement, Kleina served as Director of HOPE Fair Housing Center helping to eliminate housing discrimination in northern Illinois for over 40 years. The exhibition includes insights to the Chicago Freedom Movement and the Fair Housing Act of 1968, especially through maps, statistics, and first-person accounts provided by the National Public Housing Museum, HOPE Fair Housing Center, Elmhurst History Museum, and The HistoryMakers.
Complementing a historic perspective, "In Focus" showcases statement pieces that help remind viewers that we still have a long way to go before we achieve what Dr. King and others fought for. This includes recent photographs of summer 2020 protests taken by Chicago photographer Vashon Jordan Jr. The exhibition also debuts a collaborative project between the Design Museum of Chicago, Elmhurst Art Museum's Teen Council, and York Community High School's Black Student Union. These groups worked together to produce a photography-based project in which the teens consider their own relationship to their residences in combination with a quote by Dr. Martin Luther King.
The exhibition concludes with The Movement Is Not Over, an in-person and online action center, providing a wealth of resources that equip visitors with tools to inspire lasting change in their own communities.
This exhibition is generously sponsored by the JCS Arts, Health and Education Fund of DuPage Foundation and David C. & Sarajean Ruttenberg Arts Foundation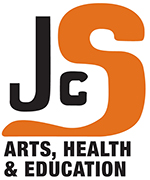 In addition to our public programs, a complementary exhibition by Ayanah Moor and Alisha Wormsley will be presented in the McCormick House through June 20th There is Black Housing in the Future: Equitable Public Housing as Memorial
Installation view of In Focus. Photograph by Steven Koch

Installation view of In Focus. Photograph by Steven Koch

Installation View of In Focus. Photograph by Steven Koch

Marquette Park March, Chicago, August 5, 1966. Photograph by Bernard Kleina.

Martin Luther King Jr., City Hall, Chicago, July 1965. Photograph by Bernard Kleina.

Installation view of In Focus. Photograph by Steven Koch

Detail, Housing Mural, Chicago, John Pitman Weber. Photograph by Bernard Kleina

Installation view of Depth of Field, Teen Art Project. Photograph by Steven Koch

Lillian Marrah, Life is Everything, 2021, collage. Black Student Union, York High School. Photograph by Steven Koch

Addison McClary, The Unifying Places in our Home, 2021, collage. Elmhurst Art Museum Teen Art Council. Photograph by Steven Koch