In Focus: The Chicago Freedom Movement and the Fight for Fair Housing
March 4 – June 20, 2021
For related interviews, activities, and more visit our Museum From Home page
This exhibition reflects on historical and contemporary responses to fair housing in the Chicagoland area, beginning with the crucial Chicago Freedom Movement. The 1965-67 Movement led by Dr. Martin Luther King Jr., James Bevel, and Al Raby fought against systemic racism and segregation of the Chicagoland area, and inspired the Fair Housing Act of 1968. "In Focus" seeks to provide an understanding and context for this national issue that had roots in the Chicagoland area through a variety of photographic works.
The exhibition will feature color documentary photographs by activist Bernard Kleina (Wheaton, IL), who captured images of Martin Luther King Jr., Chicago civil rights leadership, and organized public marches. Following the Chicago Freedom Movement, Kleina served as Director of H.O.P.E. Fair Housing Center helping to eliminate housing discrimination in northern Illinois for over 40 years. The exhibition will include local responses to the Chicago Freedom Movement and the Fair Housing Act of 1968, especially through maps, statistics, and stories provided by H.O.P.E. and other organizations.
"In Focus" will also feature a collaborative project between the Design Museum of Chicago, Elmhurst Art Museum's Teen Council, and York Community High School's Black Student Union. These groups will work together to produce a photography-based project in which the teens will respond to quotes about fair housing from historic and contemporary activists and leaders. Their statement pieces on the ongoing issue of race in America will help remind viewers that we still have a long way to go before we achieve what Dr. King and others fought for.
An in-person and online community engagement center at the museum "The Movement is not over" will also provide material and direction for citizen action and how to be anti-racist including resources on fair housing, racism, and racial equality, and Elmhurst's response to these issues. Oral histories recorded by the National Public Housing Museum will add first-person stories about the Chicago Freedom Movement and its legacy.
This exhibition is generously sponsored by the JCS Arts, Health and Education Fund of the DuPage Foundation and David C. & Sarajean Ruttenberg Arts Foundation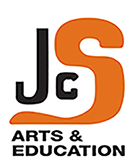 In addition to our public programs, a complementary exhibition by Ayanah Moor and Alisha Wormsley will be presented in the McCormick House through June 20th: There is Black Housing in the Future: Equitable Public Housing as Memorial