Could Be Architecture
Venture inside the interactive exhibition McCormick AfterParti created by Could Be Architecture highlighted by Architect Magazine, An Interior, Newcity, WGN's Morning News, and more.
The local collaborative duo of Joseph Altshuler and Zack Morrison design "seriously playful spaces, things, and happenings that celebrate what your world could be."Enjoy their exhibition brochure about their company and the exhibition.
In our downloadable activity, audiences of all ages are encouraged to create their own puppets with household materials and put on a show. Post your creative characters on social media and tag the museum to share with the wider community with #MuseumFromHome and #ElmhurstArtMuseum
If you enjoyed this content, please consider supporting the museum by purchasing a membership, purchasing an Art-ivity pack to do at home, or donating to help our critical operating costs. Your support directly impacts our vital efforts to enrich generations and build a stronger community.
McCormick AfterParti downloads
Online guide and activities to do from home.
---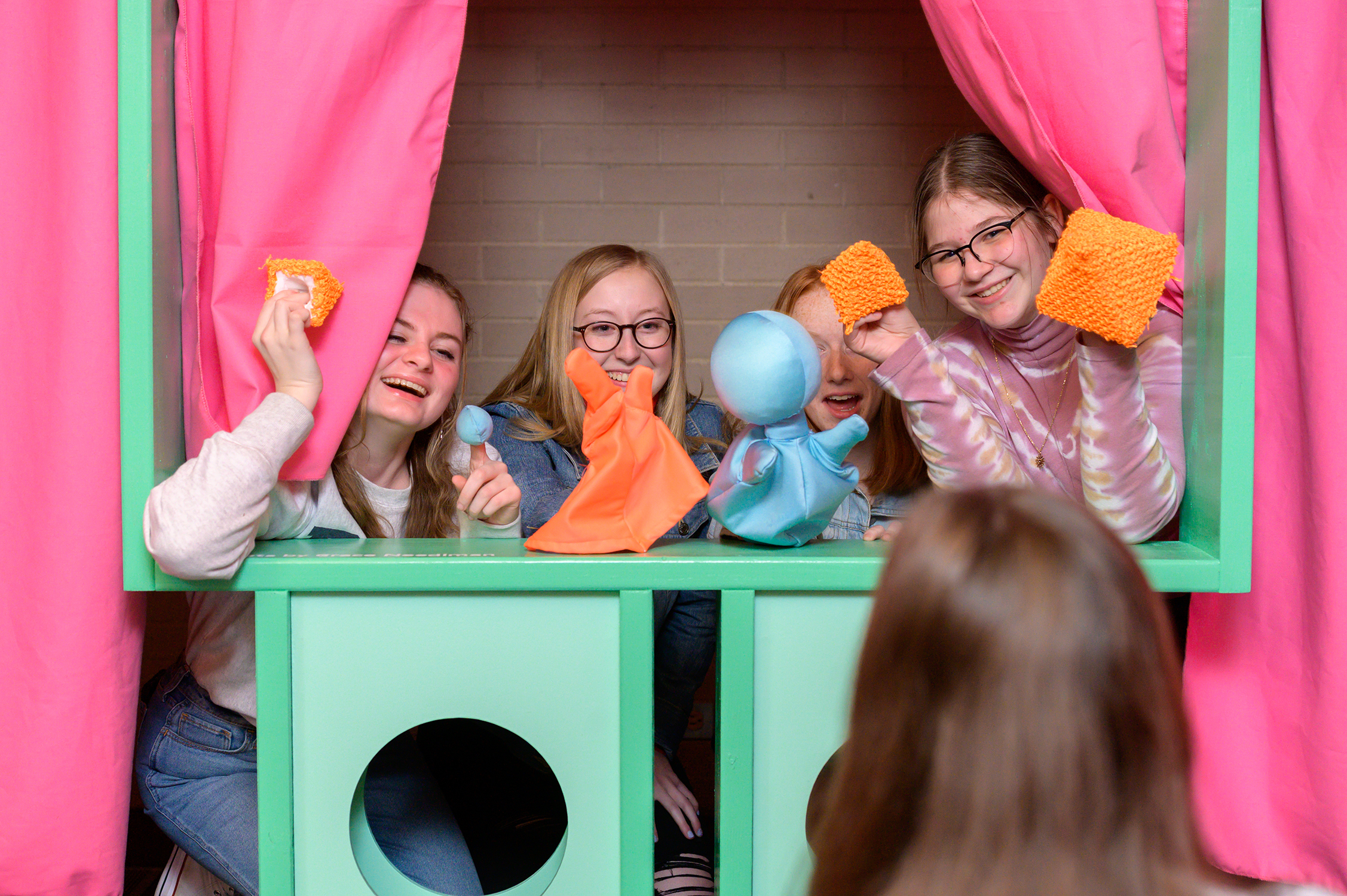 Could Be Architecture was sponsored in part by Altorfer Cat, with additional support from Helios Construction, Chan Moon, and Interface, Inc.