Pride Month
The Elmhurst Art Museum is partnering with local non-profit Elmhurst Pride Collective to celebrate pride month. As part of the collective, the museum has pledged to provide a safe and welcoming place for all employees and customers, regardless of race, ethnicity, national origin, sex, sexual orientation, gender identity, gender expression, religion, or disability.
This guide will briefly explore the work of LGBTQIA+ artists, curators, and scholars as well as unpack how we talk about their work today.
Our From Home activity encourages you to embrace the '&' that makes you, you!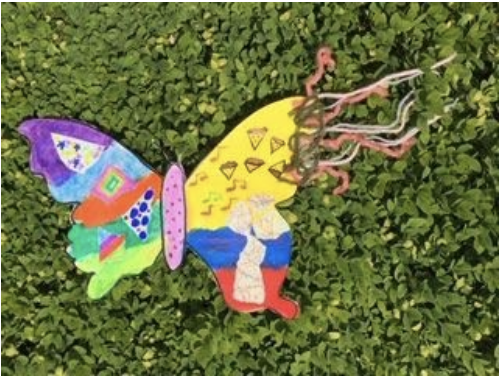 Create your own non-binary, chimera butterfly to explore the different components of your identity.
We support the Elmhurst Pride Collective and their mission to foster and promote a safe and inclusive environment for all. They are bringing together a wide array of local businesses, organizations, and neighbors who share our goals and are committed to making Elmhurst a welcoming place to live, learn, and grow. On Pride Month join the Collective and take their inclusion pledge.
If you enjoyed this content, please consider supporting the museum by purchasing a membership, purchasing an Art-ivity pack to do at home, or donating to help our critical operating costs. Your support directly impacts our vital efforts to enrich generations and build a stronger community.
Pride Month downloads
Online guide and activities to do from home.
---