Sentrock: The Boy Who Wanted to Fly
Discover more about Sentrock and street art.
Sentrock: The Boy Who Wanted to Fly is the Pilsen-based street artist's first solo museum exhibition. The exhibition will feature new work by the exciting young artist featuring his distinctive Bird City Saint character, which has appeared in prominent murals throughout Chicago including special commissions by the City of Chicago, Chicago Fire, National Geographic, and more. This show will reveal the origin story of the Bird City Saint mixed with the artist's biography in a narrative across the museum's main galleries.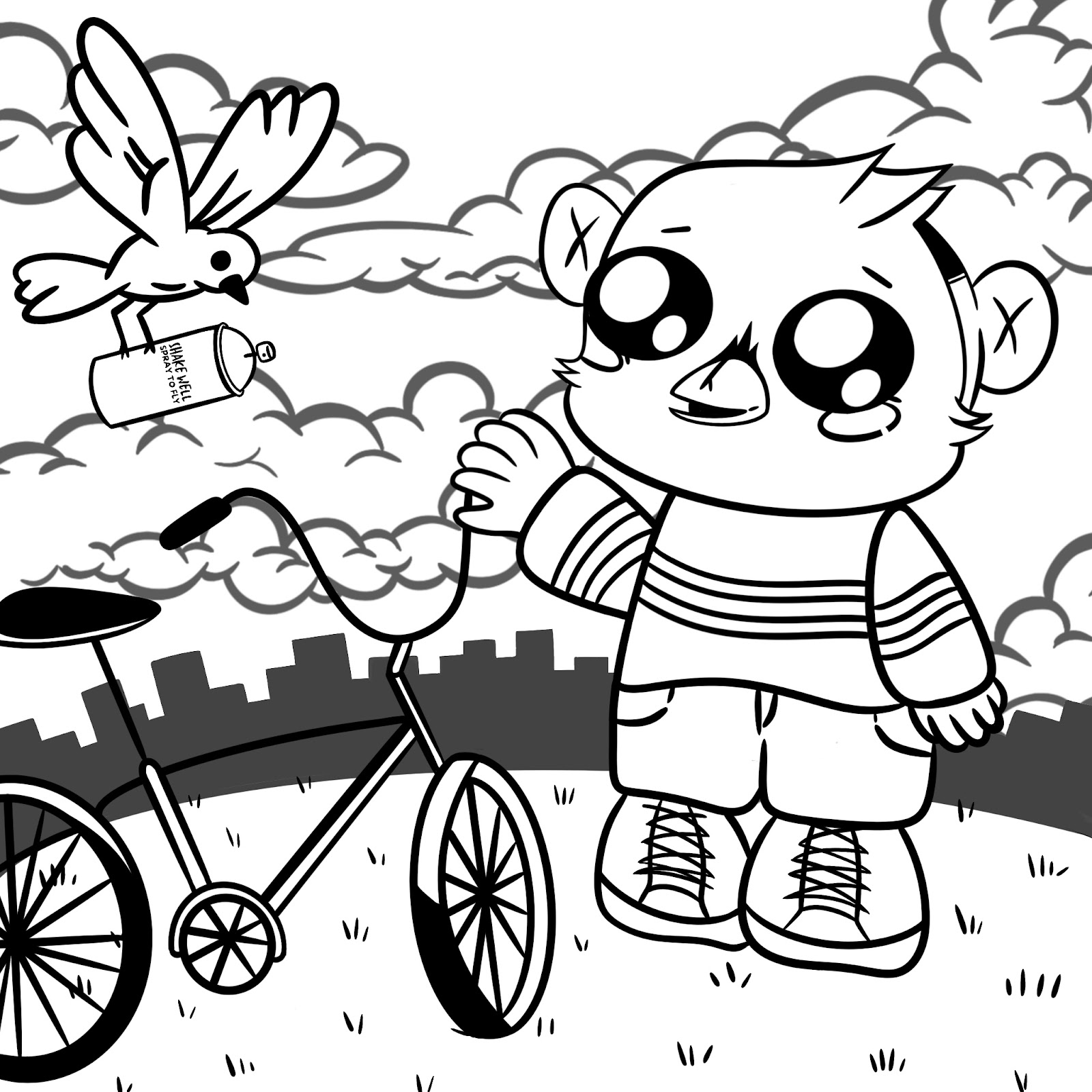 Download coloring pages created by Nez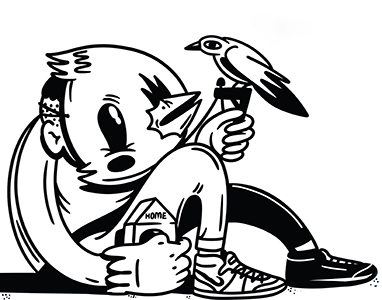 Download a coloring page designed by Sentrock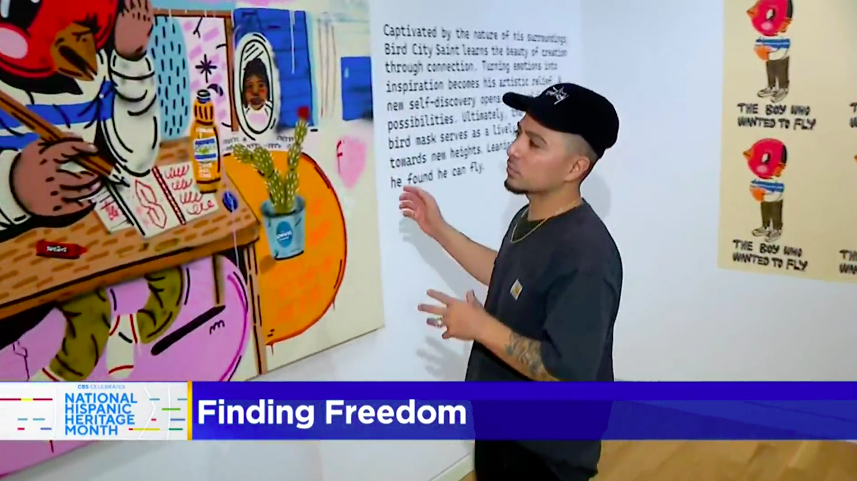 CBS Chicago- Pilsen artist Sentrock turned his love of street art into community building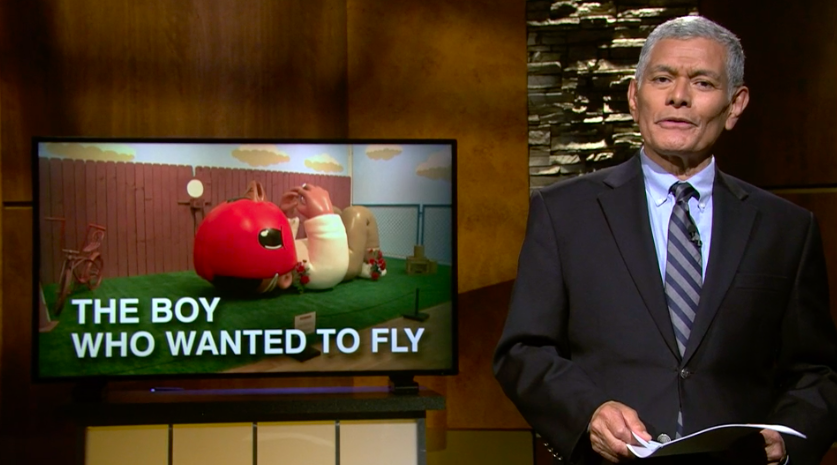 WTTW-Pilsen Street Artist Receives Showcase in Elmhurst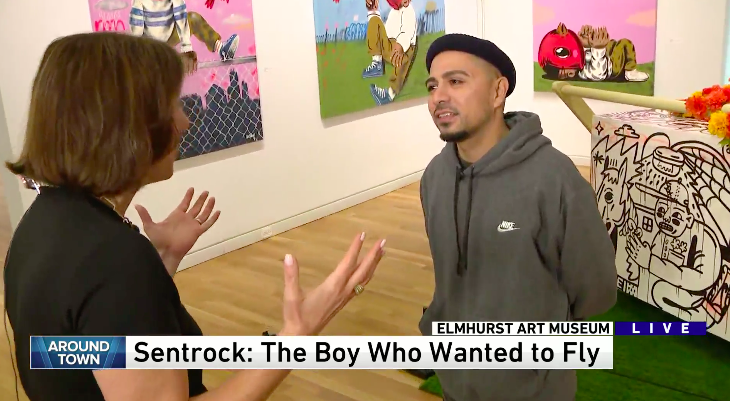 WGN-Around Town previews 'Sentrock: The Boy Who Wanted to Fly' exhibit