There is Black Housing in the Future
Discover more about our upcoming show. We will update this page with additional resources throughout its duration.
There is Black Housing in the Future: Equitable Public Housing as Memorial is a two-person show by Alisha Wormsley and Ayanah Moor in Mies van der Rohe's McCormick House. They created the installation as a means of activism and education to support mothers fighting for the future of Black housing.
Generously supported by the Goethe-Institut and Wunderbar Together.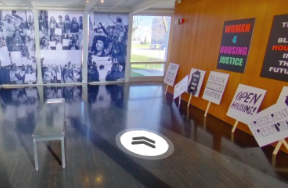 360 Degree Virtual Tour of the exhibition
Thank you to the DuPage Convention & Visitors Bureau and Threshold360 for making this possible.
Hear directly from the artists in these videos: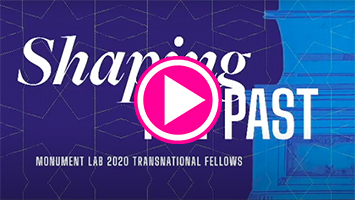 Monument Lab 2020 Transnational Fellow Alisha Wormsley reflects on her project "There are Black People in the Future".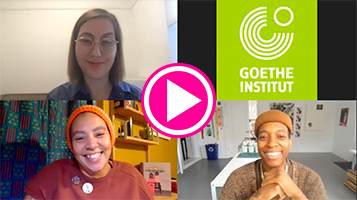 Shaping the Past - Future Memory. A conversation with Alisha Wormsley and Ayanah Moor moderated by Mechtild Widrich.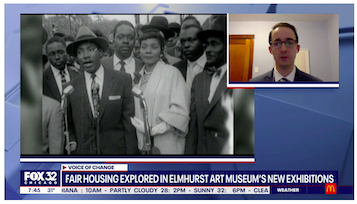 Executive Director, John McKinnon, discussed this exhibition, along with our upcoming complementary exhibition, In Focus: The Chicago Freedom Movement and the Fight for Fair Housing, with Terrence Lee on FOX32 Chicago's Voices of Change segment.
If you enjoyed this content, please consider supporting the museum through a membership purchase, an Art-ivity pack to do at home, or donating to help our critical operating costs. Your support directly impacts our vital efforts to enrich generations and build a stronger community.