Par Excellence Redux: The Back 9
October 13 – January 2, 2022
Book a Tee Time
It's a hole lot of fun. Book a Tee Time today! (includes admission)
In a unique collision of recreation and art, the Museum commissioned a two-part miniature golf course of playable works of art by local and national artists. This course is a reimagining of the wildly popular 1988 exhibition Par Excellence at the School of the Art Institute of Chicago. A public call for proposals for area artists, designers, and architects attracted diverse artists who designed holes of varying difficulty, including the museum's Teen Art Council. The custom-built playable miniature golf course will be split into two exhibits: The Front 9 (Summer) and The Back 9 (Fall). Designed to use the museum's galleries with COVID protocols, the two 9-hole courses will be comprised of a surprisingly varied collection of themes and forms, promising an unusual twist on a familiar pastime.
The Back 9 Artists: Wesley Baker, KT Duffy, Eve Fineman, Annalee Koehn, Vincent Lotesto, Joshua Lowe, Jim Merz, Donna Piacenza, David Quednau, and Liam Wilson & Anna Gershoni.
The course opens October 13th with advanced Tee Times.
Advanced registration will be available for private event rentals of the fully playable mini-golf course. This is the perfect setting for kids' birthday parties, company retreats, weddings, and more. Send inquiries to events@elmhurstartmuseum.org
The exhibit will pay homage to Par Excellence (1988) conceived by Chicago artist Mike O'Brien with a special display of ephemera, newspaper clippings, photos, and a recreated hole by designer Annalee Koehn. The original exhibit sold out daily and found its way to the pages of the New York Times, Wall Street Journal, People Magazine, CNN, and the Chicago Tribune among others. The course went on tour to downstate Illinois before returning to Chicago as a rebranded commercial miniature golf course called ArtGolf.
Artist-designed golf courses are now a popular addition to many Midwest museums such as the Walker Art Center, The Sheldon, and Nelson-Atkins Museum of Art, but Par Excellence is widely believed to be the first.
Par Excellence Redux is curated by Colossal's founder & editor-in-chief Christopher Jobson.
Presenting Sponsor: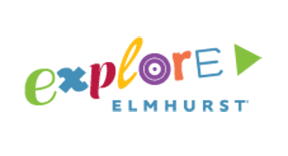 Media Partner:

Back 9 is sponsored by: American Gardens, Anonymous, Bartlett Tree Experts, The Bialecki Family, Community Bank of Elmhurst, Kelly Stetler-Compass, W.S. Darley & Co, Elmhurst Artists' Guild, Elmhurst University, Lakeside Bank, Maxine, Nuveen, Pints, Quality Home Service, and the Museum's Programming Committee.
Timing is Everything by Jim Merz

The Idol by KT Duffy

Infinity Putt by Eve Fineman