COVID
Visiting During COVID-19
Planning Your Visit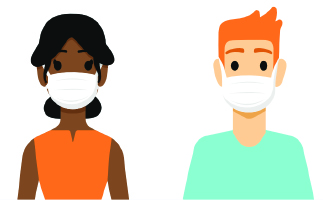 · If you feel unwell or have symptoms of COVID-19, please visit another day.
· All visitors will be required to have face coverings for the protection of other visitors and our staff. Face coverings will be available for visitors who arrive without them.
· Please use preventative measures such as washing your hands for at least 20 seconds and using the hand sanitizer stations located at the Museum
· Non-members should purchase admission tickets in advance. Members, children, and students may check-in without a ticket purchase. Museum capacity will be limited, so advanced sales will be prioritized, however, no-touch transactions will be available at our Visitors Service desk.
· Please respect and maintain social distancing of 6-feet or more between unrelated social groups at all times. Areas such as our Visitor Services desk that require a line have floor graphics. Social distancing indicators such as stanchions and signage can be found throughout the Museum.
· Please limit the number of personal belongings you bring into the Museum. As much as possible, please do not bring umbrellas, coats, bags, or other belongings to the Museum to limit use of our storage and common areas.
Safety and Cleaning Protocols & Procedures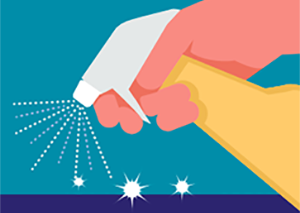 · We are and will continue to comply with all local, state, and federal guidelines to help limit the spread of COVID-19 to our community.
· A plexiglass shield has been installed at our Visitor Services desk for the safety of visitors and staff.
· We updated cleaning protocols with our cleaning service, who is regularly disinfecting all areas of the museum. You may also see our staff doing regular cleaning of our common areas regularly throughout day.
· Restrooms will be open and frequently cleaned and sanitized throughout the day.
· Hand sanitizing stations will be available throughout the museum galleries and McCormick House.
· The number of our gallery benches and café seating has been significantly reduced, and will be cleaned throughout the day.
· Face coverings are mandatory for our staff in accordance with state regulations.
· Our staff will follow good hygiene, including regularly washing hands and increased sanitization.
· Staff members will do daily health checks before beginning work. Those that are sick are required to stay home.
· On-site staff have staggered schedules in the office to reduce the risk of exposure.
Your Experience at the Museum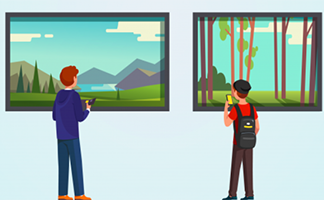 · All interactive displays and hands-on activities have been removed. However, we do have Art-ivity Packs for sale in our Store with supplies and instructions. Stay tuned for other updates for specific programs.
· All paper brochures have been removed. Instead, we will use a digital QR code to direct you to additional information online about our exhibits.
· Our public gallery tours, talks, and family days have been postponed. However, we currently offer a virtual tour experience for large groups and classrooms through our education department. Please check our Events page for updates.
· Click here for more about our COVID protocol for camps.
· All Summer Camps parents and guardians will need to wait by the Education Center doors for drop-off and picking up.
For more on CDC guidelines and Restore Illinois.