COVID
Visiting During COVID-19
Planning Your Visit
As of July 29, 2021, following state and local guidance, all museum guests are required to wear masks.
· If you feel unwell or have symptoms of COVID-19, please visit another day.
· Please use preventative measures such as washing your hands for at least 20 seconds and using the hand sanitizer stations located at the Museum
Safety and Cleaning Protocols & Procedures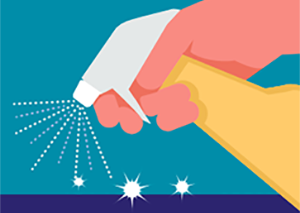 · We are and will continue to comply with all local, state, and federal guidelines to help limit the spread of COVID-19 to our community.
· A plexiglass shield has been installed at our Visitor Services desk for the safety of visitors and staff.
· We updated cleaning protocols with our cleaning service, who is regularly disinfecting all areas of the museum. You may also see our staff doing regular cleaning of our common areas regularly throughout day.
· Restrooms will be open and frequently cleaned and sanitized throughout the day.
· Hand sanitizing stations will be available throughout the museum galleries and McCormick House.
· The number of our gallery benches and café seating has been significantly reduced, and will be cleaned throughout the day.
· Face coverings are mandatory for our staff in accordance with state regulations.
· Our staff will follow good hygiene, including regularly washing hands and increased sanitization.
· Staff members will do daily health checks before beginning work. Those that are sick are required to stay home.
Your Experience at the Museum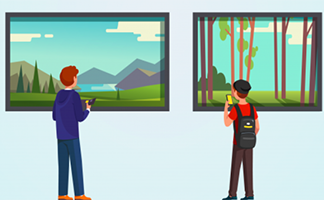 · Our public gallery tours, talks, and family days have been postponed. However, we currently offer a virtual tour experience for large groups and classrooms through our education department. Please check our Events page for updates.
Click here for more about our COVID protocol for camps.
· All Summer Camps parents and guardians will need to wait by the Education Center doors for drop-off and picking up.
For more on CDC guidelines and Restore Illinois.